If you're a knowledge worker shoveling coal for a software or web company in these Roaring Twenties, you might find yourself face to face with a piece of publishing software called Confluence.
Confluence is like Google Docs, but less user-friendly, more painful to use, and aesthetically bankrupt. If you're forced to use it, here are some tips to make your documents look and feel less horrible.
Use fixed-width pages

Pages are full-width by default. This makes them hard to read.
Use hero images
People don't want to read, they want to look at pretty pictures, and then read. Using big pretty pictures as hero images can help make a wall of text more palatable.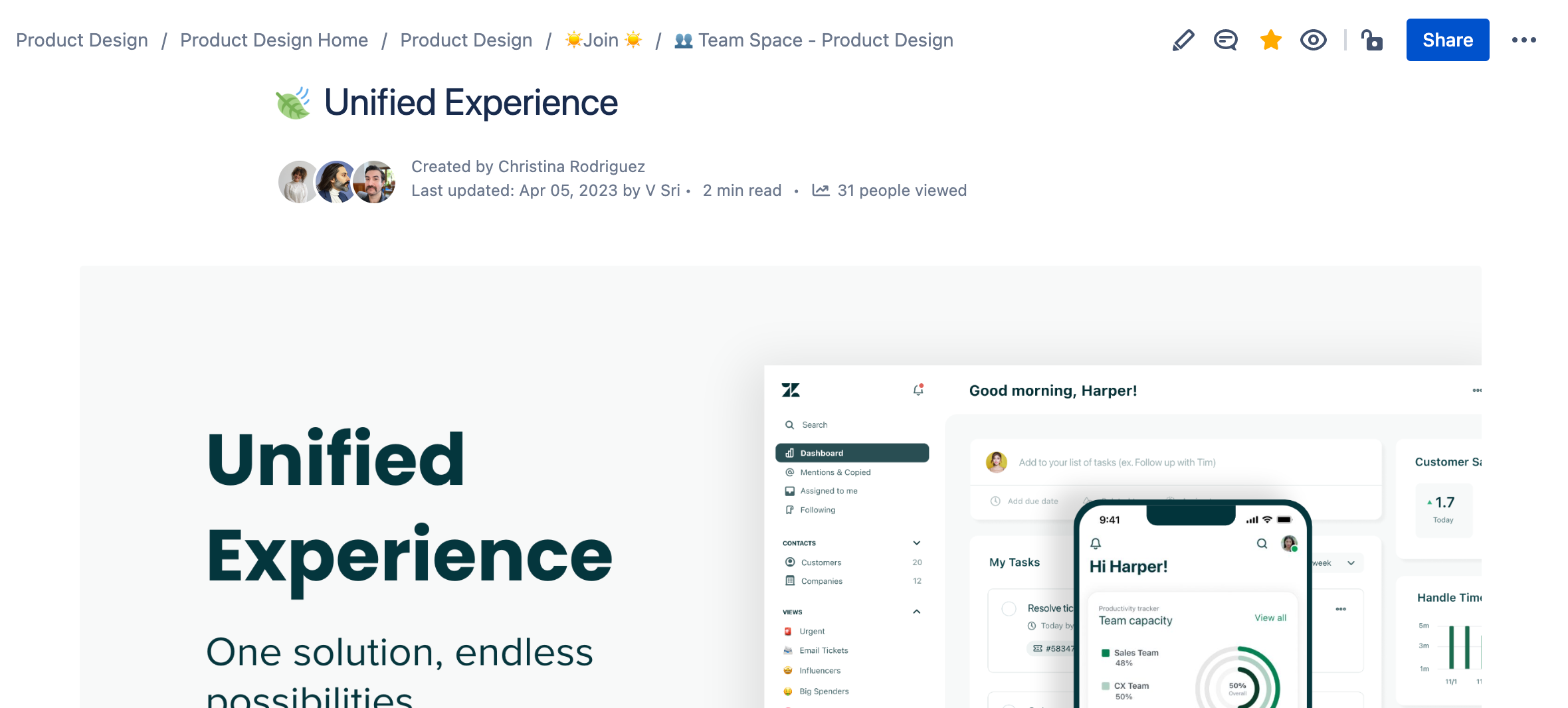 Use embeds
Lots of pages I encounter feature piles of links to presentation decks. Embed decks instead using the Widget Connector. You can even use a slash command to do this. Just type /w while you're in edit mode and a small menu will appear.
With a little trial and and error you can find a pixel height and width that minimizes the ugly black bars on the top or sides of your presentation.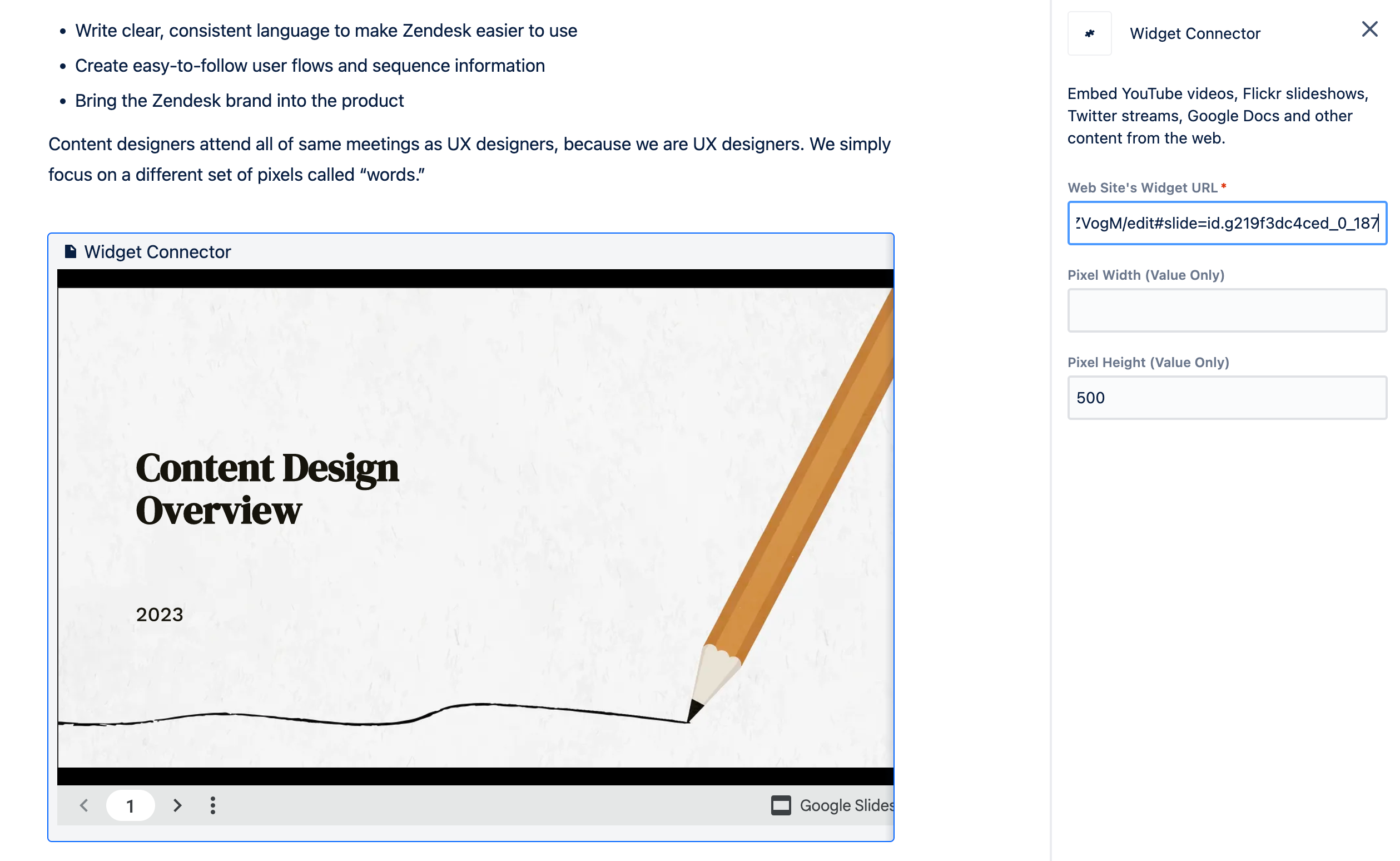 Use tables of content
You can use another slash command (table of contents) to add a table of contents. This lets readers easily navigate the page. It's right decent content design.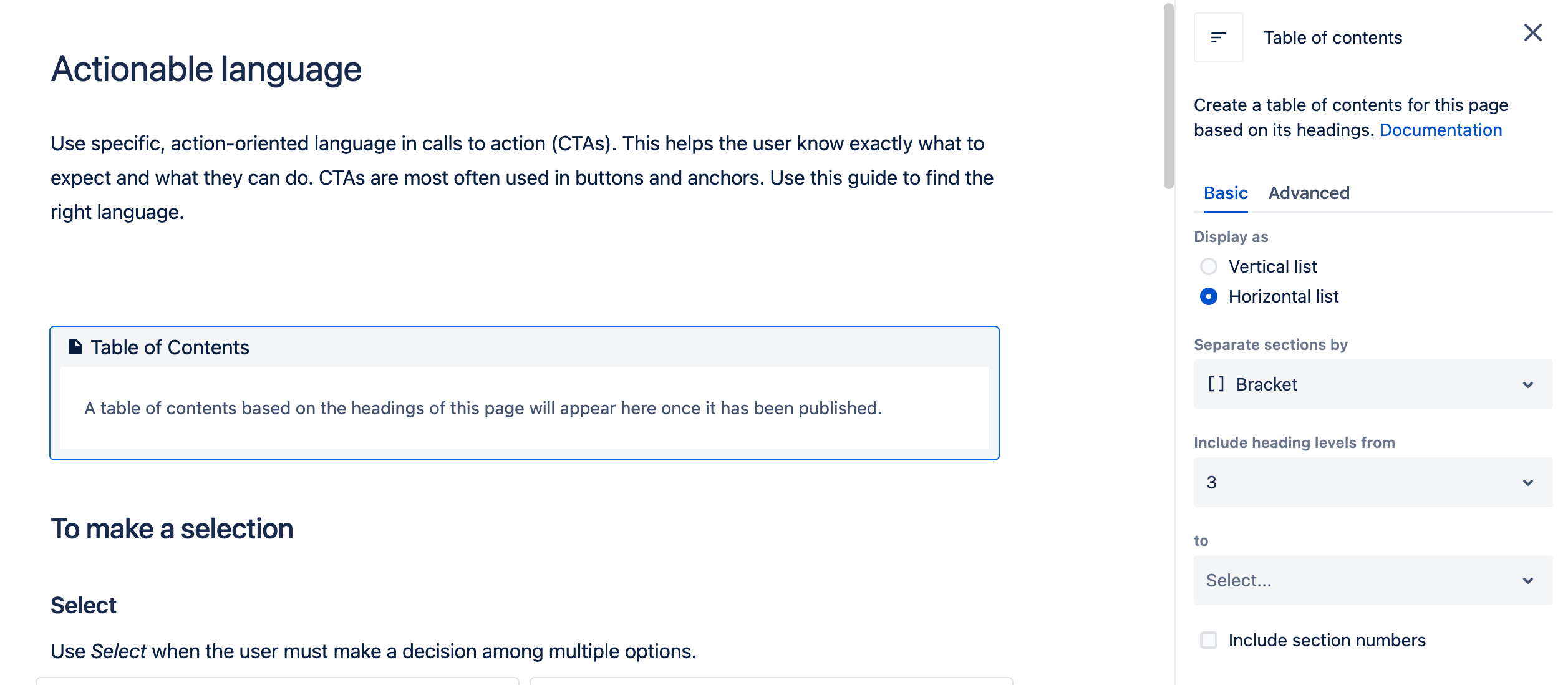 Personally, I prefer the horizontal (formerly, "flat") style which lets you see all the headings at a glance. Here's what that looks like.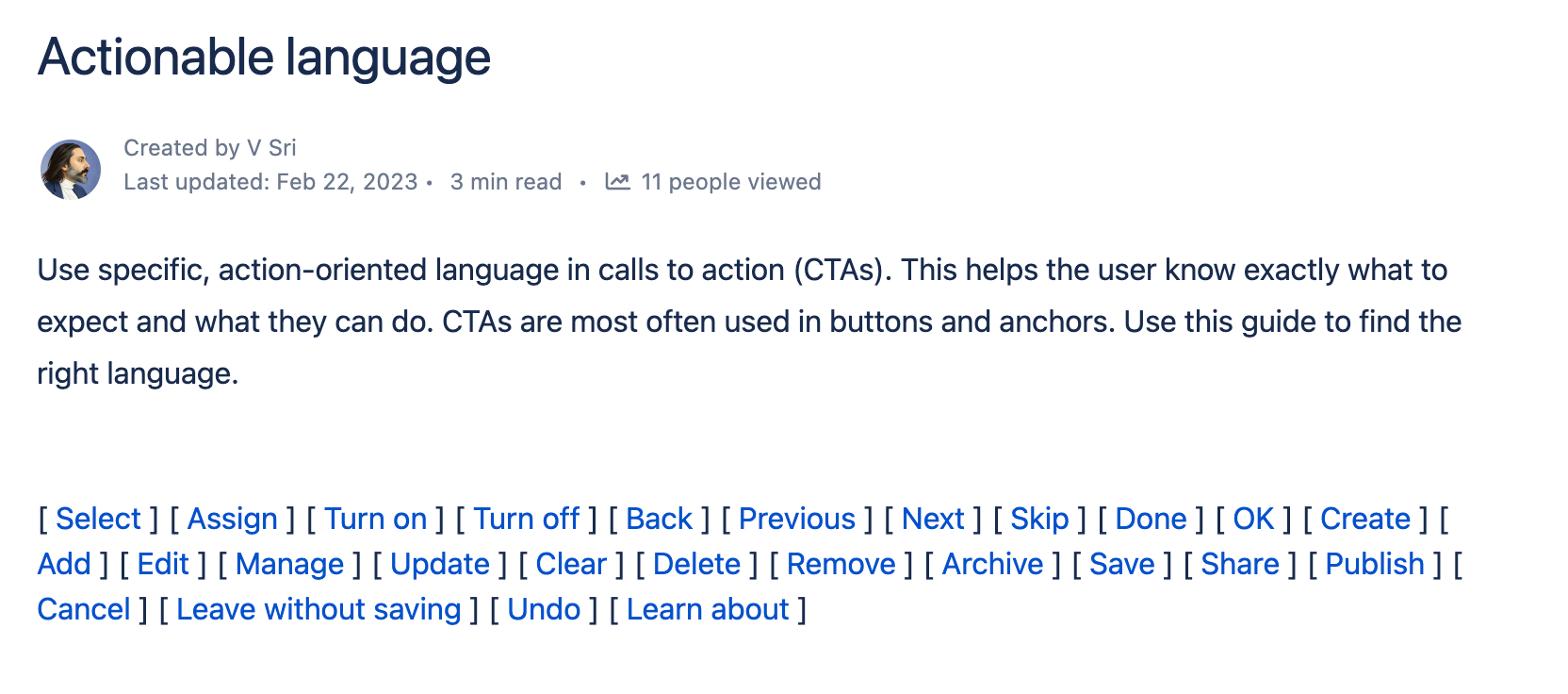 Fear not whitespace
Here's a basic-ass page that only displays its child pages. You can create this with yet another slash command: children display.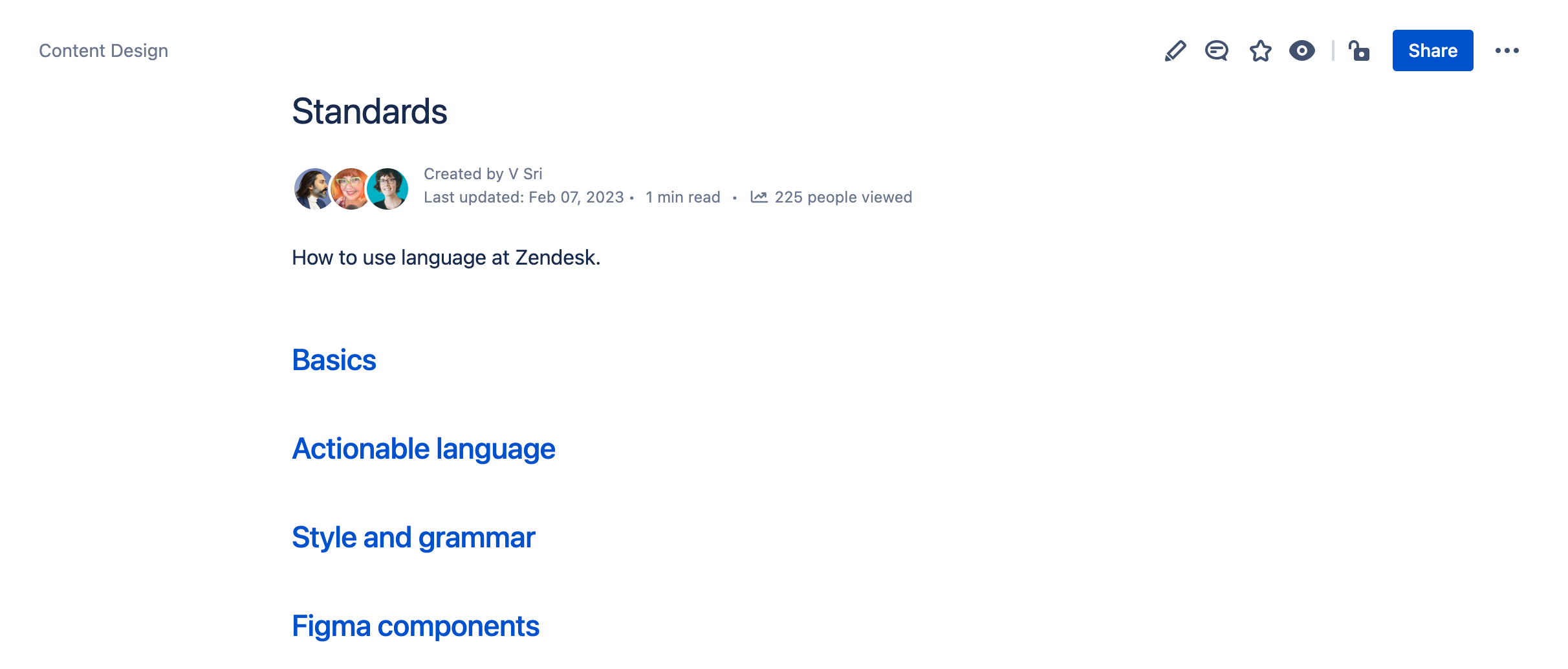 Another writer might be tempted to write 600 words about The Importance Of Standards. Who cares. It's just a landing page, make it simple, clean, and basic.
Did you know you can add header images to Confluence pages? It's a semi-discoverable feature accessible when you hover near the title.

I don't think you should do this for every page because it gets distracting. But it is a way to add some visual texture.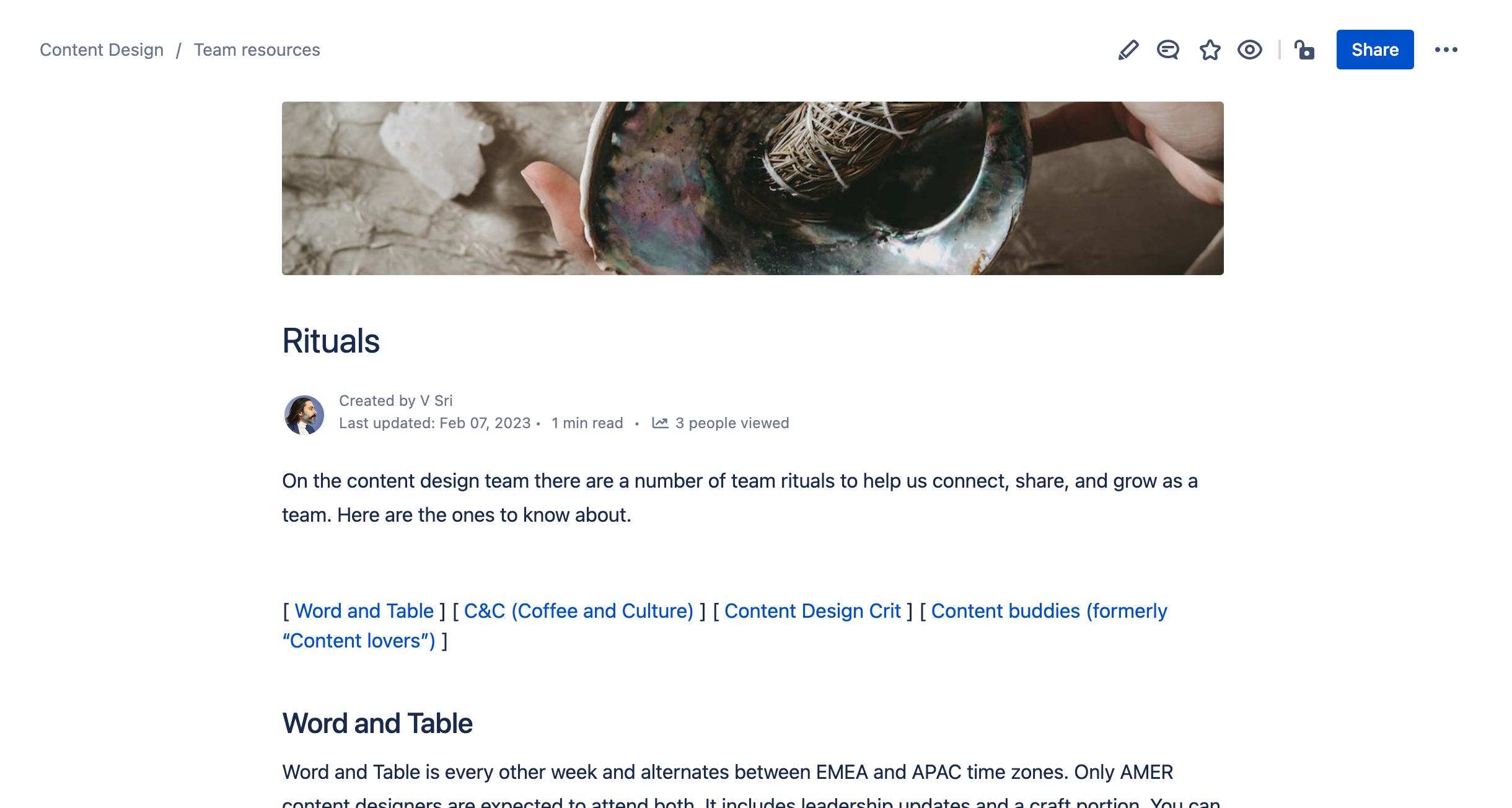 Use emojis
Or don't. I think they look stupid, but clearly I'm in the minority at my company. Also I always thought a checkered flag indicated the end of a race, but what the hell do I know.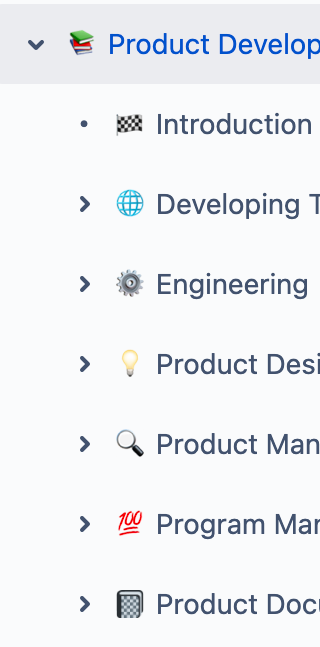 Hope this helps.